Our Historic Dance Hall is a rustic early 20th century country gathering place. It features a solid wood dance floor, bandstand, and a very cool Antique Soda Fountain which makes a great bar and refreshment station. Seats up to 150 guests.
Bailey's Resort Grounds are high atop beautiful Palomar Mountain. Our 60 acre resort is the original town of Palomar, founded by the Bailey family in 1888.
Hardwood Grove makes for a truly romantic wedding ceremony setting. Shaded by great-grandfather Theodore Bailey's century old Black Walnut trees, it overlooks the lower valley and meadow for a peaceful agrarian backdrop.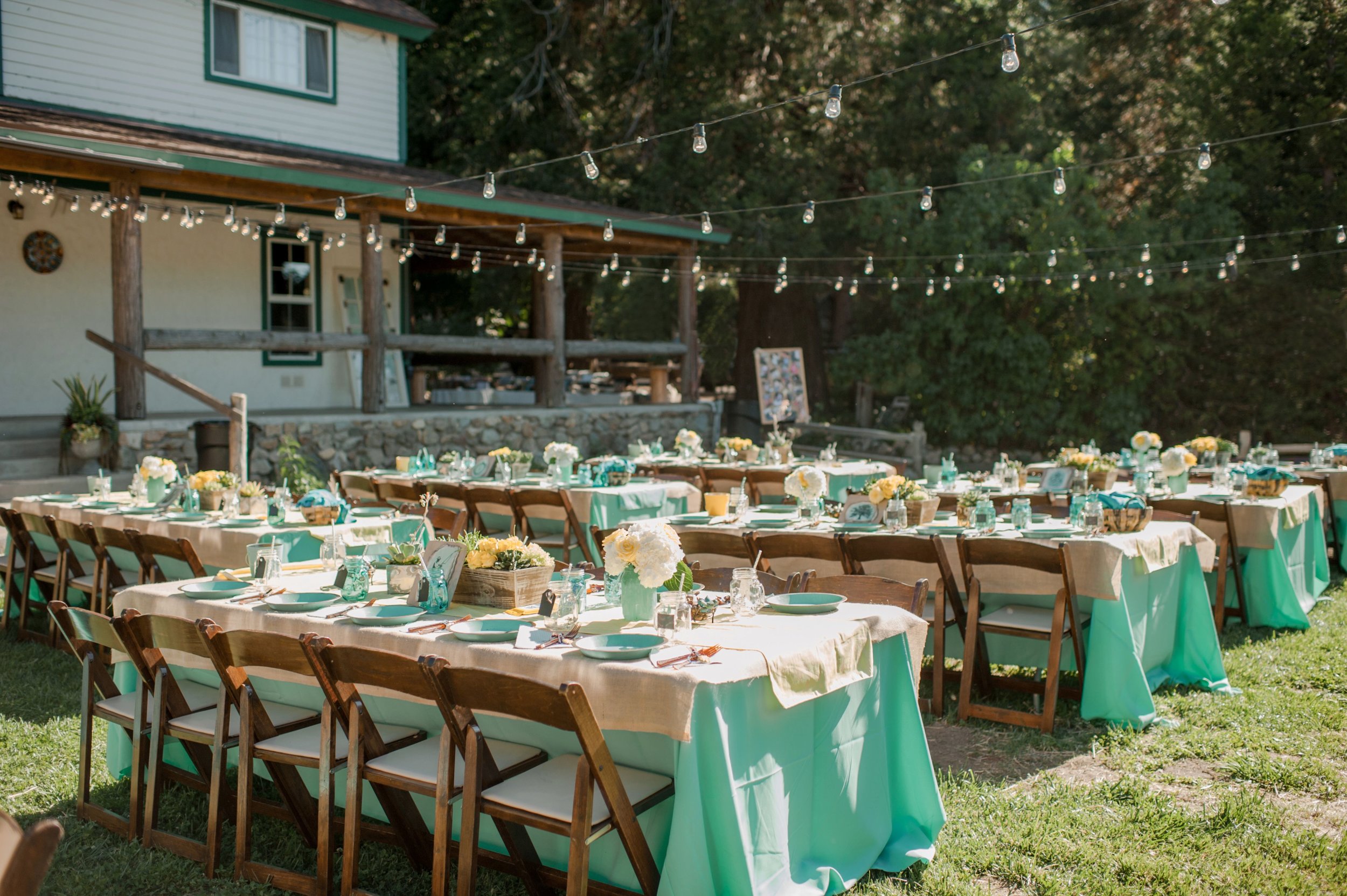 Whether under the stars or under a canopy twinkling with lights, the Lawn is a beautiful option for day or evening rehearsal dinner or for intimate outdoor receptions. It is adjacent to the Bailey House 10' wide wraparound porch and overlooks the meadows and Hardwood Grove. Seats up to 150 guests.
The Carriage House is a big open multipurpose room. Perfect for your wedding breakfast, rehearsal dinner and catering center. Included are tables and chairs for about 20 guests.